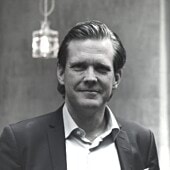 Jörgen Stattin
Advisory board member I Strategy & Implementation
I am a people oriented, driven leader with an extensive experience in leading large global organizations as well as doing hands on operative work where needed. 
I take special interest in strategy development, design of operating models, people and change management i.e. the actual deployment of strategic thinking. I am curious and positive by nature and thrive in change and development.
During my years at global corporations, mid-size companies and various consulting firms including a start- up, I have gained vast knowledge in the areas above. I have been fortunate to work with similar topics and challenges, but from the different perspectives that arise from who you are representing, which has given me a sound and holistic view on what it means to operate with excellence. 
My experience include i.a Essity/SCA with revenues exceeding 10bn€. I have led their RPA and Intelligent Automation initiative, been deputy in the establishment and leadership of SCA Global Business Services - a global unit we established and developed into more than 750 employees in the fields of Finance, HR, Facility management and Master Data, while reducing cost with 15M€ for the services provided. I have also served as Vice President Strategy, Director Group Business Control and Director Internal Audit at SCA. 
Before joining SCA in 2006, I worked as management consultant for eight years with projects in a diverse range of industries and competency areas, including strategic analysis & business development, rationalization programs, change management & post-merger integrations.
I have a Master of Science degree in Industrial Engineering and Management from the Institute of Technology in Linköping and a former officer in the Swedish army reserve.
If I would try to sum up my greatest traits it would read something like; I want to grow everything and everyone around me, I am genuine and straight forward, I am courageous and speak up for what I think is right and I take great pride in always delivering on my promise. 
I joined the FAIRPLACE* initiative as an Advisory board member to make my contribution to ethic corporations and a better world. What complex issues are you struggling with? Get in touch.