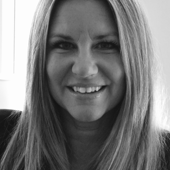 Diana Skog
Recruitment Consultant I Candidate manager Sports & Athletes
I am a recruitment consultant and candidate manager with a background in sports, leadership and service. I have had a career as an elite athlete and today I specialize in connecting professional athletes with suitable jobs within ethical organizations - thereby enabling them to come together and create great results.
I joined Fairplace as the values truly correlates with those of great sportsmanship; Fairness, Integrity, Responsibility and Respect. If you are looking to recruit or need a new challenge, please don't hesitate to get in touch.
For full CV please visit my Linkedin profile
My blog posts
Gruppdynamik

Den här veckan har vi på Fairplace  förberett CV-träning och intervju-träning för unga elitidrottare på...