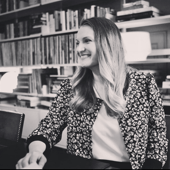 Caroline Snellman
Advisory board member I Legal & Compliance I Strategy
Lawyer and CEO. Former Attorney at Law with a demonstrated history of Arbitration, Legal Compliance and General Corporate matters. Skilled in leadership and strategic thinking. Positions of trust for ICC and member of the board of Ownershift and MetooUppropen. Vice Chair of Tjejzonen - Sweden's largest support organization for girls. Strong legal professional graduated from Stockholm University and SDSU, California.
I have ideas about the future and takes concrete measures for change. Invested in democratic organizations ("politics") and NGOs. Admit to using brains to fit in and industry buzzwords to get along. Smiles are free and not scarce. 

Where law meets business is where you'll find me. Especially if it concerns digital entrepreneurship, infrastructure, medtech, energy or transportation. Building sustainable cities and societies, one brick at a time. Or here as an Advisory board member for the game changer FAIRPLACE* For full profile please visit my Linkedin profile.