Han fick jobbet som bolagsjurist på Pop House Entertainment Group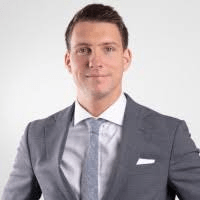 Nu är det sommarledigt för många och vi passar på att följa upp några av vårens roligaste uppdrag på Fairplace!

En av de absolut mest sökta tjänsterna under våren var rollen som bolagsjurist på Pop House Entertainment Group, grundat av Björn Ulvaeus och Conni Jonsson.
Verksamheten är bred och omfattar varumärken som ABBA The Musuem, Space, Hotell Hasselbacken, Cirkus och Pophouse Hotel.
Rollen som bolagsjurist är nyinrättad och man sökte efter en skärpt junior jurist med M&A-profil som fungerar väl i en kreativ miljö och förmår växa med verksamheten.
Rekryteringsprocessen var ett öppet annonserat förfarande och omfattade djupintervjuer, arbetspsykologiska tester och praktiska färdighetsprov.
Valet föll slutligen på grymma Joakim Wahlgren. Joakim har en spännande bakgrund som bl a inkluderar både elit-fotbollsgymnasium och att driva bar i Grekland, innan fullgjort juristprogram och jobb som biträdande jurist på två av Sveriges ledande advokatbyråer.
- Joakim är en skicklig jurist och allround person som snabbt blivit en viktig del av teamet hos oss, säger rekryterande chef Ann-Sofie Lindahl Navarro, CFO för Pop House Entertainment Group.
- Jag har haft förmånen att få prova på bolagsjuristrollen via secondment och den är helt rätt för mig, säger Joakim Wahlgren. Att arbeta proaktivt med juridiken och kunna bidra till ett drivet team med många olika kompetenser är väldigt roligt och jag ser fram mot fortsättningen, avslutar Joakim Wahlgren som nu har tillträtt tjänsten.
Rekryteringsteamet bestod av Ann-Sofie Lindahl Navarro, CFO och Helena Sjöberg Group HR, Sustainability and Communication, från Pop House Entertainment Group. Advokat Michael Wigge från Wigge & Partners samt Lena Cardelius och Anna Lensmar-Friedman från Fairplace.
Behöver du rekrytera och hyra in personal eller söker du nytt jobb i höst? Kontakta oss gärna på [email protected] Tfn 076-000 25 55.