Risk Manager
Polariums solutions are in use on all continents – from the Equator to the Arctic – ensuring that the flow of energy never stops, while enabling customers to reduce carbon footprint.
About Polarium
Polarium is a Swedish company dedicated to providing the best performing, safe, and sustainable energy storage solutions built on lithium-ion technology. Polarium was founded in 2015 based on the idea of how energy storage could empower a smart and sustainable world.
The headquarters and R&D center are situated in Sweden and the manufacturing in Mexico and Vietnam. Through global sales channels and presence in the US, South Africa, Sweden, UK, New Zealand, and Indonesia, customers are served worldwide.
Today, Polariums market-leading solutions are in use on all continents and in all climate zones – from the Equator to the Arctic – ensuring that the flow of energy never stops, while enabling customers to reduce energy costs and carbon footprint. 
Since the start in 2015, Polarium has grown to more than 640 employees worldwide. Polarium has been recognized as one of the fastest growing companies in Europe by the Financial Times' annual FT1000 ranking.
Polarium is majority owned by investment company Vargas Holding, enabling ideas that accelerate sustainable development, also invested in Polarium's collaboration partner Northvolt and H2 Steel.
The role
Polarium is seeking to recruit a Risk Manager with the responsibility to develop Polariums Risk Management framework and function, including crisis management. The Risk Manager reports directly to the Head of Corporate Affairs. The essential duties of the role are to:
·Plan, design and implement an overall risk management process for the organization
·Design and implement an organizational structure for risk management and business continuity throughout the company,
·Make risk assessments, which involves analyzing risks as well as identifying,   describing and estimating the risks affecting the business and proposing mitigating  actions to address the risks,
·Establish policies and procedures to identify and address risks and ensure   implementation throughout the company,
·Recommend and implement risk management solutions such as insurance, training, safety and security policies, business continuity plans, and crisis management  measures,
·Review and analyze metrics and data such as cash flow, inventory, breakage, and employee activity that could uncover fraudulent behavior. 
Requirements profile
We are searching for a candidate with a Bachelors degree in Risk Management, Finance, engineering or related field required. A successful candidate has;
·At least seven years of relevant experience
· Experience from working in a global matrix organization,
·Thorough understanding of policies and best practices of risk management,
·An action-oriented, hands-on approach and strong interest and understanding of business and business needs,
Also its important to enjoy working in fast-moving and changing environment with personal responsibility and authority to take and implement decisions together with colleagues in agile teams.
Personal traits and abilities
We are seeking a candidate with;
·Excellent verbal and written communication skills,
·Excellent analytical and problem-solving skills,
·Excellent organizational skills and attention to detail,
 If you want to work for the boomiest Swedish business - this is for you. 
We partner with recruitment agency FAIRPLACE* If you have any questions regarding the position, please do not hesitate to contact Anna Lensmar-Friedman, phone +46 (76)000 25 55, [email protected] Apply no later than November 16. Interviews will be held during the full application time so please apply as soon as possible. Welcome to Polarium!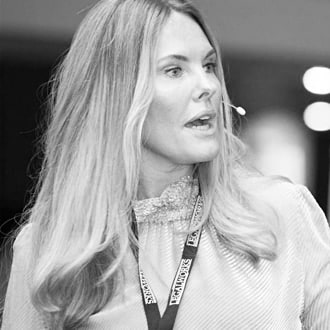 Contact
Anna Lensmar-Friedman
Founder I Recruitment Consultant I Interim solutions I Inclusion & Diversity
Some of Fairplace reference assignments include working with great organizations like: