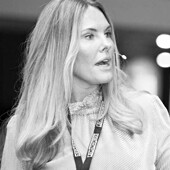 Anna Lensmar-Friedman
Founder I Recruitment Consultant I Interim solutions I HR-lab
I am a recruitment & interim consultant with a background in law, leadership and psychology. I am an impact entrepreneur and a strong builder of teams and companies that flourishes and performs. 
I am specialized in recruiting and assessing for Legal, Compliance, Sustainability, HR and Public sector, but I will gladly help you with any recruitment needs you may have. White- or blue- collar, executives or young professionals. I founded Fairplace to do my small part in making the world a better place, by matching ethic companies with diverse top-talent and thereby enabling them to come together and change the world. 
For full CV please visit my Linkedin profile.